Camberwell Green Window Cleaning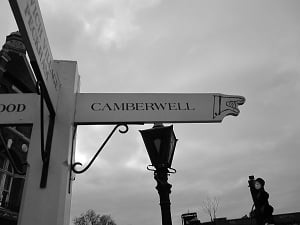 Spick & Span are delighted to offer window cleaning in Camberwell Green SE5.
Why choose Spick & Span's Camberwell Green window cleaner service?
Spick & Span are professional window cleaners local to Camberwell Green.
Spick & Span window cleaners perform one-off job window cleaning and regular window cleaner services in Camberwell Green SE5.
Spick & Span are fully insured window cleaners.
Spick & Span's window cleaning rates are very competitive.
Read what some have said about Spick & Span's  Camberwell window cleaning service
D.Franklin, Camberwell, SE5"We are very happy with the job and your attitude to doing it.The effect of the cleaning has been pleasurable. The conservatory roof was also very well cleaned- we had not expected it to come out as good as it did to be honest."
M. Ryan, Camberwell SE5"Thanks  [for cleaning the windows] it's a vast improvement."
B. McNeil, Camberwell, SE5"Thanks for doing the windows today – they look great, I can see the sky again."
S.West, Camberwell, SE5"Thank you for your sterling, arduous work. It's lovely to live with sparkling windows."
Camberwell Green is a bustling main artery in which 40,000 vehicles pass through daily.Because of this the build up of  grime on windows soon begin to cause a nuisance. Windows that are dirty restrict light from entering your property and make the home dreary .Spick & Span  offer window cleaning services in Camberwell Green which will help bring light in to your dwelling or work location .Spick & Span would be delighted to add you to regular window cleaning services that they already have in Camberwell Green.
Click here to see our prices.
Spick & Span window cleaning also offer window cleaning in the surrounding areas:Window cleaning in SE5, Camberwell, Camberwell Green, Denmark Hill.Window cleaning in SE17, Elephant & Castle, Newington, Walworth.Window cleaning in SE11, Kennington, Oval.
Window cleaning in SE15, Nunhead, Peckham.Window cleaning in SE21, Dulwich, Dulwich Common, Dulwich Village, North Dulwich, Sydenham Hill, West Dulwich.
Window cleaning in SE22, East Dulwich, Peckham Rye.Window cleaning in SE24, Brockwell Park, Herne Hill.