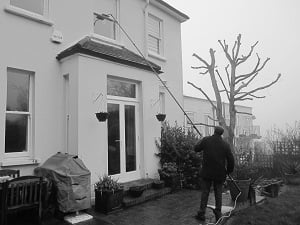 Spick & Span window cleaners went down to Forest Hill, SE23 today to clean the windows externally of a 5 bedroom Edwardian Property,  despite the rainy weather.
Traditionally, when window cleaners used washing-up liquid or some other cleaning detergent, clients would be reluctant to employ them to come out on a wet day, feeling  that it would be money down the drain, however,Spick & Span who are window cleaners local to SE23, do work in mild rainy conditions, and have window cleaning techniques that stand up well to light rain.
This client that they worked for today in Forest Hill,  had complete confidence that the windows would be in a much improved condition, allowing more light into the home, despite the weather, and were more than happy to have Spick & Span window cleaners clean the windows in the rain.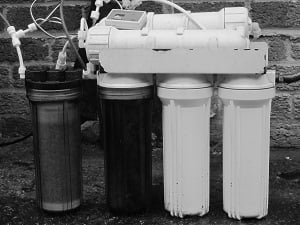 Spick & Span window cleaners use a purified water method of window cleaning  What this involves is taking ordinary tap water  and putting through a 5 stage process of purification,(reverse osmosis). This purification process removes the dissolved solids, found in ordinary tap water . Without putting the tap water through this process, the dissolved solid found within ordinary tap water would leave grey spots and marks on windows if this were used to clean them.
Spick & Span window cleaners insure that the dissolved solid are removed to prevent this from happening and thoroughly test the product water.This specialized water is then transported to the work location  to be used to scrub and then rinse off dirt on windows, with the aid of a telescopic pole and brush.. This purified water has an added advantage in window cleaning, in that it literally attracts the dirt away from the glass, leaving the panes spot free. Because the window pane is left wet, and not squeegeed, any rainwater that falls onto the already wet pane does not leave spotting, but runs of the pane.
Spick & Span window cleaners went down to Forest Hill today and put this system to use. First of all the windows of the front of the property were cleaned and afterwards the trolley system that transports the water was carted to rear of the property to clean the windows there.
In total around around 22 windows were cleaned externally using this window cleaning method ,that suits the rain, the homeowner was very satisfied with the results.
Spick & Span window cleaners also clean windows internally when the rain is very severe.