Crystal Palace Window Cleaner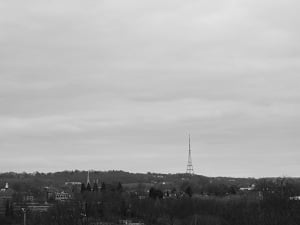 Spick & Span window cleaners are delighted to offer window cleaning services in Crystal Palace.
Call on 07456 495 516 or Email
It is reported that between May and October 1851, around six million people visited Joseph Paxton's Crystal Palace which was located in London's Hyde Park. In 1852 the Crystal Palace was dismantled and reassembled in south London where it stayed until it was destroyed by fire in 1936. This is how the area of Crystal Palace got its name.
Why choose Spick & Span's Crystal Palace  window cleaner service?
Spick & Span are professional window cleaners local to the Crystal Palace area.
Spick & Span window cleaners perform one-off job window cleaning and regular window cleaning within Crystal Palace.
Spick & Span are fully insured window cleaners.
Spick & Span's window cleaning rates are very competitive.
Whether you live in a Victorian terrace or an Edwardian period house or even in a more modern property within Crystal Palace,  Spick & Span window cleaning have the techniques and provide the flexibility of work schedules to accommodate you. We provide residents  of Crystal Palace with a very convenient window cleaning service . Customer service is Spick & Span's main priority and it's because of this that we listen to our clients to find out what works best for them. Spick & Span is a 21st century window cleaning company that uses all the latest technology.
What some clients have said about Spick & Span's Crystal Palace window cleaner service

"Spick & Span were thorough, professional and lovely to deal with. I highly recommend. I received same day service and my windows are sparkling!" -Z. Windsor, Crystal Palace, SE20
Click here to see some of our services and rates.

Spick & Span window cleaning also offer window cleaning in the surrounding areas: Window cleaning in SE19, Crystal Palace, Gypsy Hill, Upper Norwood. Window cleaning in SE20, Anerley, East Penge, Penge East, Penge, West Penge. Window cleaning in SE21, Dulwich, Dulwich Common, Dulwich Village, North Dulwich, Sydenham Hill, West Dulwich.