Clapham Common Window Cleaning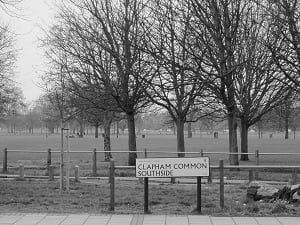 Spick & Span are delighted to offer window cleaning in Clapham Common.
Why choose Spick & Span's Clapham Common window cleaner service?
Spick & Span are professional window cleaners near to Clapham Common.
Spick & Span window cleaners perform one-off job window cleaning and regular window cleaner services in Clapham Common.
Spick & Span are fully insured window cleaners.
Spick & Span's window cleaning rates are very competitive.
Clapham is notorious for it's stunning Common area and vibrant high street, truly this leafy suburbia is a stunning location to relax in and take a breath from a busy weeks work in the city. Mothers also have plenty of outdoor activities to engage in with their little ones within Clapham. Spick and Span window cleaners operate near Clapham and carry out window cleaning for working professionals as well as expectant mothers and busy house wives in fact for any that are time deprived and require a high level window cleaning service. Spick & Span are acutely aware of the demands that are placed upon it's clients and so they have listened to the advice given by clients and provide a  convenient hassle free method of window cleaning that suits working professionals and the busy, without compromising on cleaning windows to their optimum level.
CClick here to see our rates and services.
What some have said about Spick & Span's Clapham window cleaner service
L. Steinepreis, Clapham, SW11 "The windows look so good, great job."
Mrs Bishop, Clapham, SW4, "The windows look so much much better, much appreciated."
R. Inglis, Clapham, SW4 -"Thanks very much for your services."
Spick & Span window cleaning also offer window cleaning in the surrounding areas:
Window cleaning in SW4,South Clapham,Clapham Common,North Clapham,
Window cleaning in SW9,Brixton,Clapham,Loughborough Junction,Stockwell,
Window cleaning in SW12,Balham,Clapham Junction,