Camberwell Window Cleaner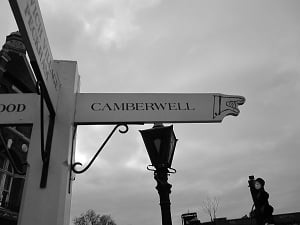 Spick & Span are delighted to offer window cleaning in Camberwell SE5.
As local window cleaners in Camberwell SE5 we offer residential and commercial window cleaning services of a very high standard.
Book efficient and reliable window cleaners in Camberwell SE5 who have years of  window cleaning experience. Call us now to discuss your cleaning requirements: 07456 495516 or Email.
 What you get for your money?
Spick & Span window cleaners are reputable, professional window cleaners, and not 'a man with a ladder' type company. Spick & Span window cleaners are well equipped reliable professionals that provide tailor made window cleaning services of the highest level within Dulwich. Spick & Span window cleaners can provide references and proof of their Liability insurance cover. Spick & Span window cleaners have also been CRB checked, So you can book a window cleaner with complete confidence.
Why choose Spick & Span's Camberwell window cleaner services?
Spick & Span have years of experience as window cleaners.
We are professional.
We take care in and around your property.
We are trustworthy.
We are fully insured.
Spick & Span are professional window cleaners based in Camberwell.
Spick & Span window cleaners perform one-off job window cleaning and regular window cleaner services in SE5.
Spick & Span are fully insured window cleaners.
Spick & Span's window cleaning rates are very competitive.
We can clean windows up to 40ft. high from outside.
We carry photographic ID.
We respect your time, privacy and property.
We are meticulous.
We are friendly.
We communicate effectively.
We are reliable.
We are flexible.
Our prices are reasonable.
Convenient payment methods.
We offer money back guarantees.
A note of caution
Sadly the reputation of  the window cleaning industry has been damaged by untrained and unscrupulous individuals who start up window cleaning just to make a quick sum of money. Often times these DIY type individuals wreak havoc on the homes that they clean. These unprofessional window cleaners use dirty cloths, dirty water and often make an absolute mess within the home. Never enter into a contract with a window cleaner until first you have checked references or testimonials.
Spick & Span's Camberwell window cleaning services
Spick & Span are happy to offer window cleaning services in Camberwell SE5 and the surrounding area.
We carry out one-off job window cleaning and regular window cleaning.
We provide a same-day and immediate response window cleaning service, when possible.
We carry out commercial window cleaning and residential window cleaning.
Read what some have said about Spick & Span's  Camberwell window cleaning service:
D.Franklin, Camberwell, SE5"We are very happy with the job and your attitude to doing it.The effect of the cleaning has been pleasurable. The conservatory roof was also very well cleaned- we had not expected it to come out as good as it did to be honest."
M. Ryan, Camberwell SE5"Thanks  [for cleaning the windows] it's a vast improvement."
B. McNeil, Camberwell, SE5"Thanks for doing the windows today – they look great, I can see the sky again."
S.West, Camberwell, SE5"Thank you for your sterling, arduous work. It's lovely to live with sparkling windows."
R.Levine, Denmark Hill, SE5"The company gives, as it's name implies a really impressive 'Spick & Span' service. Always polite and helpful arriving as and when needed. My windows are always clean and sparkling even between cleaning. This company is to be highly recommended!"
S. Brand, Camberwell, SE5"All the windows look shiny and lovely, Thanks so much."
S. Olivier, Camberwell, SE5"The windows look smashing! There's a whole new world out there that I never knew existed!"
M. Rahr, Camberwell, SE5"Thanks very much for the window cleaning."
Spick & Span window cleaner's reputation
Below is a snapshot of some of the words that some other clients have used to describe Spick & Span's window cleaning services. We would be happy to provide you with references should you desire. Spick & Span are:
"Well equipped,"
"Polite,"
"Efficient,"
"Dependable,"
"Professional,"
"Careful,"
"Organised,"
"Fastidious,"
"Easy to make arrangements with,"
"Punctual,"
"Considerate,"
"Have high standards."
Spick & Span window cleaners would be delighted to provide you with a quote or to discuss your cleaning requirements. Arrange a booking.
Spick & Span window cleaners already have window regular cleaning contracts in the  Camberwell area. For instance Camberwell Grove, a street which is two thirds of a mile long,and boasts some of the finest surviving Georgian architecture and windows  left in London. The Grove is made up of many styles of houses which have different types of windows that Spick and Span window cleaners are able to clean including: terraces,crescents and single houses, built in Georgian and Regency times. Spick and Span window cleaners are based in Camberwell and use window cleaning methods that sympathetically treat  Georgian style glass windows and leaded lights window types that line the many houses on this historic  street in Camberwell.
Spick & Span window cleaning also offer window cleaning in the surrounding areas:
Window cleaning in SE5, Camberwell, Camberwell Green, Denmark Hill.
Window cleaning in SW8,Vauxhall,
Window cleaning in SE17, Elephant & Castle, Newington, Walworth.
Window cleaning in SE1, Borough, Lambeth, London Bridge, Old Kent Road,Waterloo.
Window cleaning in SE11, Kennington, Oval.
Window cleaning in SE15, Nunhead, Peckham.Window cleaning in SE21, Dulwich, Dulwich Common, Dulwich Village, North Dulwich, Sydenham Hill, West Dulwich.
Window cleaning in SE22, East Dulwich, Peckham Rye.
Window cleaning in SE24, Brockwell Park, Herne Hill.