Cleaning Plans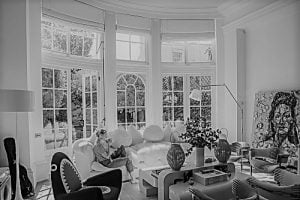 We would be delighted to provide you with window cleaning on an ongoing basis according to your personal preferences. Below are some common schedules that many choose.
| | | |
| --- | --- | --- |
| Monthly | Suits those who live on highly polluted roads. | |
| 6 Weekly | Average time that windows begin to look dirty again. | |
| Quarterly | Recommended to keep on top of maintenance. | |
| Bi-Annual | Suitable for those with busy schedules. | |
| Annual | Subject to availability. | |
| One-Off | Subject to availability. | |
Why you need a regular schedule?
Demands on window cleaning can be very high, particularly during peak seasons, therefore we suggest that you lock-in regular services to avoid disappointment and to ensure that your property always looks neat and clean. Windows that are neglected through lack of regular cleaning can become permanently stained and damaged over time.
Domestic cleaning staff are often not able to reach or clean windows as part of their ongoing routine, which is why a regular window cleaning service can be of use.
Trial our service to make sure
Try our window cleaning for the first time to make sure that you are happy with the results and the service after which you may request a regular maintenance schedule.
Benefits of our premium cleaning
Flexible window cleaning services to work around your commitments. Priority bookings. Windows that always look sparkly.
Why us?
We can work with house managers, secretaries, PA's, and other staff so that we clean when it's most convenient for you. We use methods of cleaning that are non-intrusive and respect your privacy.We are fully insured and are professional in what we do. We have convenient and easy payment methods allowing you to pay by BACS or even direct debit.