Window Cleaning in SW10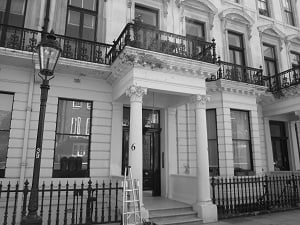 Spick & Span are delighted to offer window cleaning in West Brompton, SW10.
Book efficient and reliable window cleaners to come to you in Sw10 who have years of  window cleaning experience.
As local window cleaners to West Brompton Spick & Span window cleaners offer residential and commercial window cleaning services of a very high standard.
Call: 07456 495516 
Why choose Spick & Span's Sw10 window cleaner service?
Spick & Span are professional window cleaners local to the Sw10 area.
Spick & Span window cleaners perform one-off job window cleaning and regular window cleaning within Sw10.
Spick & Span are fully insured window cleaners.
Spick & Span's window cleaning rates are very competitive.
We are honest and trustworthy.
We are CRB checked.
We are fully insured.
We can clean windows up to 40ft. high from outside.
We carry photographic ID.
We respect your time, privacy and property.
We are meticulous.
We are friendly.
We communicate effectively.
We are reliable.
We are flexible.
Our prices are reasonable.
Convenient payment methods.
Spick & Span window cleaners reputation
Below is a snapshot of some of the words that other clients have used to describe Spick & Span's window cleaning services. We would be happy to provide you with references should you desire. Spick & Span are:
"Well equipped,"
"Polite,"
"Efficient,"
"Dependable,"
"Professional,"
"Careful,"
"Organised,"
"Fastidious,"
"Easy to make arrangements with,"
"Punctual,"
"Considerate,"
"Have high standards."