About Spick & Span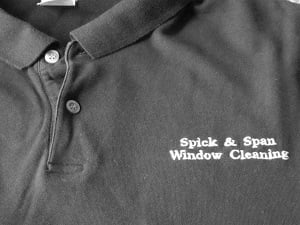 Spick & Span were founded in December 2007 and became a limited company in 2021.
Our objective in starting out in window cleaning has been to provide a reputable and trustworthy window cleaning service in South West London, Central London, West London, and parts of South East London that is tailored for professionals.
For us, the focus and priority is always on the providing a good service.
Why choose Spick & Span's window cleaner service?
Some are uneasy about the  idea of a complete stranger coming into their home, or dealing with a  different window cleaner each time the windows are cleaned. With Spick & Span window cleaners you will have the same window cleaner come to your home each visit, this will give you peace of mind.
Professional
Market research reveals that many working professionals require the services of a good window cleaner, however it is also true to say that standards of professionalism vary among window cleaning companies, as does their level of trustworthiness. Spick & Span window cleaners have CRB clearance and are fully insured, so you can book our services with complete confidence.
Efficient
We provide bespoke window cleaning services for domestic and commercial clients who require professional window cleaning and exceptional quality. We employ traditional window cleaning techniques as well as the latest technology that enable us to clean windows in a non intrusive way. Every window cleaning job that is undertaken is done to the highest possible standard and with the greatest care.
Reputable
With many years of cleaning history we have a very long list of happy clients who are happy to  provide testimonials. Feel free to read some of our online reviews.