Waterloo window cleaning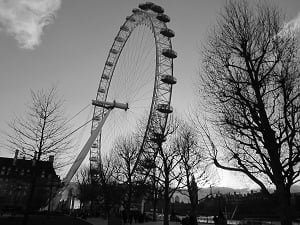 Spick & Span are delighted to offer window cleaning in Waterloo SE1.
Book efficient and reliable window cleaners with years of window cleaner experience, who are based just a short drive away from Waterloo.
Call now for a free quote on, 07456 495 516.
Why choose Spick & Span's Waterloo window cleaner service?
Spick & Span are professional window cleaners local to Waterloo.
Spick & Span window cleaners clean commercial and residential property in Waterloo and surrounding areas.
Spick & Span window cleaners perform one-off job window cleaning and regular window cleaner services in Waterloo SE1.
Spick & Span are fully insured window cleaners.
Spick & Span's window cleaning rates are very competitive.
Waterloo is a bustling main artery in which over 40,000 vehicles pass through daily.Because of this the build up of  grime on windows soon begin to cause a nuisance. Windows that are dirty restrict light from entering your property and make the home dreary. Spick & Span  offer window cleaning services in Waterloo which will help bring light in to your dwelling or work location. Spick & Span would be delighted to add you to regular window cleaning services that they already have in Waterloo.