SW2 Window Cleaning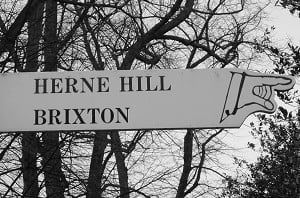 Spick and Span window cleaners are delighted to offer window cleaning services in  SW2.
Book efficient and reliable window cleaners in SW2 who have years of  window cleaning experience. Call us now to discuss your cleaning requirements: 0745 649 5516

As local window cleaners to SW2 we offer residential and commercial window cleaning services of a very high standard.
What you get for your money
Spick & Span window cleaners are reputable, professional window cleaners in SW2, and not 'a man with a ladder' type company. Spick & Span window cleaners are well equipped reliable professionals that provide tailor made window cleaning services of the highest level within SW2.Spick & Span window cleaners can provide references and proof of their Liability insurance cover. Spick & Span window cleaners have also been CRB checked, So you can book a window cleaner with complete confidence.
Why choose Spick & Span's SW2 window cleaner service?
Spick & Span are professional window cleaners local to the SW2 area.
Spick & Span window cleaners perform one-off job window cleaning and regular window cleaning within SW2.
Spick & Span are fully insured window cleaners.
Spick & Span's window cleaning rates are very competitive.
Spick & Span window cleaners already have window cleaning contracts in the SW2 area.
We are honest and trustworthy.
We are CRB checked.
We are fully insured.
We can clean windows up to 40ft. high from outside.
We carry photographic ID.
We respect your time, privacy and property.
We are meticulous.
We are friendly.
We communicate effectively.
We are reliable.
We are flexible.
Our prices are reasonable.
Convenient payment methods.
Read what some have said about Spick & Span's SW2 Window Cleaning Services
E.Slack, Brixton, SW2 "Spick & Span window cleaning were extremely polite, professional, organised, quiet and helpful. We are thrilled."
V.Hullait, Brixton, SW2 "Spick & Span did an outstanding job in cleaning our split level flat in a Victorian townhouse. We had enormous trouble getting a window cleaner who could clean windows above the first floor. However Spick & Span were only too willing and  did a thorough job inside and out."
C. Dunbar, Brixton, SW2 "Thank you – it was a great job."
J. Al-Ani, Brixton, SW9 "Thanks for doing the windows this morning…"