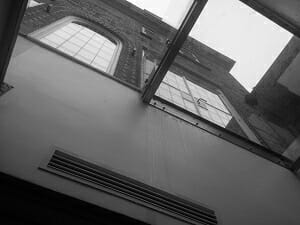 With so many properties in the borough of Kensington and Chelsea having basement excavation work done, builders dust has become the 'order of the day, and also the Bain of many homeowners in and around the Chelsea area.
Spick & Span window cleaners were invited to clean the windows of a property in Chelsea today that had undergone extensive renovation work, including the excavation work, to facilitate a very large basement extension. The builders who were responsible for undertaking the excavation of the Chelsea property had removed tons of ground soil from this home, but had not cleaned the dust that had settled on the windows after the completion of the job, much to the home owners chagrin.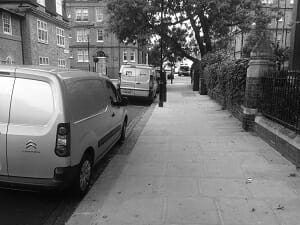 Spick & Span were delighted to step in and clear up the mess as part of a Chelsea window cleaner service, not only did this smarten up the home, but it also brought to a conclusion a chapter in home owners life, that had not been a very pleasant one.
The windows of this end of terrace Victorian home comprised mainly of leaded light windows, however there was also Floor to ceiling glass in the basement areas as well as glass sheets and roof lights in and around the recently installed light well. There were also large French style glass doors attached to a garage/ study area.
This is now the 5th time that Spick & Span window cleaners have worked near to the King's Road area of Chelsea side of Chelsea for clients who were desperate to use reliable, trustworthy and professional window cleaners in Chelsea. In many of these instances the glass that has been cleaned has included difficult to reach glass such as glass roofs, conservatories, light wells and other types of glass extensions.
Experience has taught us always for the need to come well – equipped when window cleaning in Chelsea. For instance lime scale can be a common problem on windows especially after major building work has been completed. Spick & Span came equipped with a lime scale remover that left the glass completely shiny and clean.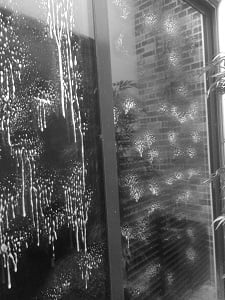 For the very high up windows the reach- up- and wash pole method of window cleaning was used, but for lower windows conventional methods were employed.
In total the work took around 5 hours to complete, as Spick & Span's Chelsea window cleaner service has emphasis placed more on the quality of the finish, and time is less of a consideration. The aim as always to give the client 100 percent customer satisfaction. To ensure this is the case Spick & Span insist that an inspection of all windows be carried out by a staff member and be signed off by either the client by their representative.
Spick & Span get a thrill from bringing a smile to the clients face when they carry out the Chelsea window cleaner service.