End of tenancy window cleaning in East Dulwich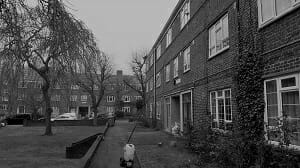 Today Spick & Span window cleaners visited a property in East Dulwich as part of an end-of tenancy window cleaning service to clean windows there on behalf of a tenant who was in the process of moving home.
The client, who was busy cleaning the flat in preparation for a move away from this rented property in East Dulwich, needed all the windows to be left spotlessly clean to satisfy the requirements of her tenancy agreement.
Many Landlords stipulate that in order for a tenant to receive back their full deposit the property must be left spotlessly clean by the tenant or as the agreement often defines 'in the state that the property was at the time it was moved in to'.
Moving home can be a stressful affair at the best of times, add to this the uncertainty of receiving back a large deposit, which often is needed as a down payment for the new rental property, and it becomes clear why employing a domestic cleaner or window cleaner, is the sensible option for most London tenants who have come to the end of their tenancy .
Not only will a good residential window cleaner help lighten the load of client who has come to end of his/ her tenancy, but often times, professional window cleaners can be a good source of knowledge to tap into during this process . It could be the case that a good window cleaner may even advise you on some domestic cleaning tips as part of the bargain.
Spick & Span window cleaners stand by their work and offer money back guarantees on all residential window cleaning contracts, which includes end-of –tenancy window cleaning. Spick & Span also provide invoices as proof of window cleaning, which can be shown to Landlords, if ever they should require.
This provides many of our clients with peace of mind leaving them free to plan for the future.
So many of Spick & Span's one- off contract come from tenants in and around the East Dulwich area as well as further afield who require the services of domestic window cleaners who provide end-of-tenancy cleaning. Spick & Span window cleaners provide a very thorough service and pride themselves on being used by tenants to help get back their deposits.
Call Spick & Span window cleaners now on: 07456 495 516 to discuss your end-of tenancy window cleaning requirements!