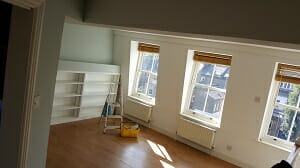 Today Spick & Span window cleaners went down to Kensington on behalf of Landlord owns a property there and who needed the windows of this period property looking spick 'n, span ready for a tenant soon to move into this property.
Spick & Span are delighted to offer start of tenancy and end of tenancy window cleaner services in Kensington and Chelsea and  have thorough methods of window cleaning that can get all windows to look spotlessly clean.
Spick & Span window cleaners pride themselves on offering a very professional window cleaner service that relieves landlords and busy professionals from the laborious tasks of cleaning dirty windows.
Spick & Span window cleaners are expert in cleaning Victorian and Georgian Sash windows and Velux windows as well as contemporary glass.
Spick and Span window cleaners regulary work in the Kensington area and are South London based window cleaners which means we can often clean in Kensington and Chelsea at amoments notice.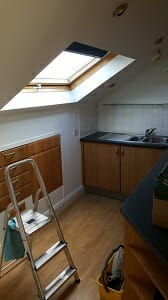 Spick and Span complement the work of domestic cleaners by looking after interior and exterior windows, jobs that domestic staff very often are unable to tackle successfuly tackle.
Spick & Span window cleaners use methods of cleaning that are kinder to the environment without compromising cleaning results that are achieved.
Spick & Span windows are happy to collect keys from estate agents, which was what happened on this job, and drop them back after the work is completed.
The landlord of the property was extremely impresssed with the service and left some nice comments via email.
The windows were all cleaned inside and out and were noticeably cleaner after the work was completed.
Because the windows were very high up, and access could not be achieved from the ground floor flat, all the windows were cleaned from within the property. The Sashes were all carefully lowered to prevent damage and were cleaned using the 'S' Motion with tradiotional window cleaning hand.tools. This process was repeated for all 6 windows.
The Velux window at the top of the property was scrubbed vigorously to loosen that embedded dirt and grim and cleaned with a squeegee.
After the cleaning a  great view of the Kensington skyline was now exposed making the picture frame windows yield exceptional horizons.