Today, Spick & Span window cleaners went down to Fulham in the royal borough of Kensington and Chelsea , to clean the windows of a very large property, on behalf of a property developer.
This fabulous 7 bedroom period property, which was set over 4 floors, was formerly the Guatemalan embassy and had just had undergone some recent renovation work.
Spick & Span window cleaners, who are based a short distance from Fulham, and who are often employed to clean windows in the royal borough of Kensington and Chelsea, were more than happy to provide the client with a professional Fulham window cleaner service.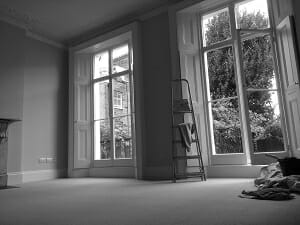 The window cleaning for this property began bright and early in the morning, which was required, as a photographer was booked for the afternoon.
Spick & Span window cleaners were needed as the windows had lots of stains and smear marks left on them by a regular domestic cleaning company who had attempted to clean the windows, but were unsuccessful.
Because the property was being prepared to be placed on the market it was essential that great care be taken inside the house. New carpets had been laid throughout the property, therefore great care was taken to prevent water spillages, dust sheets were also used underneath work areas.
This Fulham townhouse was very tall, therefore to reach the outside windows Spick & Span window cleaners used a 47ft reach window cleaning pole which is able to reach the 5th floor windows from street level. After cleaning the outside windows, work commenced within.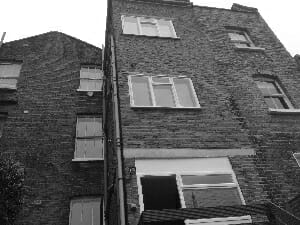 It was observed, from inside the property that windows were looking much nicer and shinier outside now that that they were thoroughly scrubbed and rinsed with pure water, however the smeary marks on the inside of the windows were now more noticeable. Many of internal windows also had secondary glazing panels, which couldn't be removed; this made the job more challenging. All the windows on the inside of the property were cleaned using a special window cleaning chemical which is particularly suited for hard water areas such as is the case in London. The tools used were a step ladder, dust sheets, a bucket, micro-fibre cloths and scrims, a mop applicator and squeegee. The window cleaning took around 5 hours complete. All the windows were thoroughly washed.
The effects of this window cleaning were that it enhanced the beauty of this property, making the renovation of it complete, making it much easier to sell, and making its appearance much more pleasant to any potential buyers.