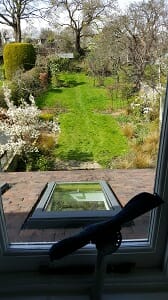 Today Spick & Span window cleaners went down to West Dulwich, London,  SE21, near to Dulwich College to carry out window cleaning services on behalf of a Professional client who lives at this location, in a leafy part of West Dulwich.
The client was in desperate need of a reputable West Dulwich window cleaner who works  in SE21.
Spick & Span window cleaners who are based in South East London, just a 20 minutes drive from West Dulwich , were booked over the internet to come down to West Dulwich to clean all the windows of this 4 bedroom 2 bathroom Edwardian period property with a large kitchen extension.
All the window of this 4 bedroom property were cleaned on the outside. Using modern window cleaning techniques along with traditional cleaning methods.
This quaint Edwardian property that Spick & Span window cleaners, cleaned was split over 2 levels, having 2 large bay windows on the ground floor, 1 large bay windows on the 1st floor and 2 casement windows  on the first floor. All the windows contained leaded glass.
At the rear of the property on the ground floor there was 3 sets of French doors, and glass kitchen extension which had 2 Velux windows. On the 1st floor there were 3 casement windows.
In all the work took around 3.5 hours to complete.
Spick & Span window cleaners were booked around 1 week in advance of the works commencement.
Spick & Span window cleaners regularly work around the West Dulwich area and so were more than happy to provide this client with the service.
Work began on the outside of the property using a portable window cleaning machine that has a pump that helps pump water that has been pre-purified, through a hose up to the top of a telescopic carbon fibre pole which has a brush at the end. This water is transported to the window pane and loosens all dirt. This dirt is then brushed and then rinsed off of the pane leaving the glass dirt and smear free, completely spotless.
The windows were cleaned on the inside of the property with a lint free cloth and water.