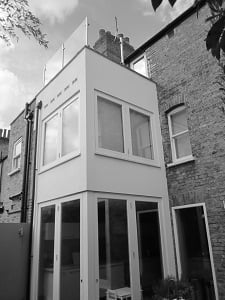 Today Spick & Span window cleaners, window cleaners who are local to the SW9 area, went down to a road in Brixton SW9 to clean the windows of  a four bedroom Victorian Townhouse property there. The owner of this house in SW9 was delighted to come into contact with Spick & Span after she had met Spick & Span window cleaners cleaning the windows of another property at the end of her road in Sw9, at which time she promptly made a window cleaning booking.
When Spick & Span window cleaners arrived at this property in SW9 and made an assessment of the window cleaning method to use the window cleaning method that was decided on, in this instance, was the reach, pole method of window cleaning, this was due to the height of the upper storey windows, the only safe way to clean this property being this method of window cleaning.
The owner of this property was picking up the children from school at the time that window cleaning began, but a house cleaner let the workman into the house, and work began at the rear of the property, after all equipment was carefully carried through the house. After the window cleaning was completed at the rear of the house, equipment was carried through to the front at which point the homeowner arrived. Taking full advantage of the window cleaner on hand at he home the homeowner asked the window cleaner if an internal skylight could also be cleaned, a request that was gladly met.
The windows at the front of the house were particularly grubby in areas, and dirt was noticeable. however the purified water and brushes at the end of the reach high and wash window cleaning system were more than up to the challenge.
At the end of the clean the homeowner requested to be added to a SW9 local window cleaning service.