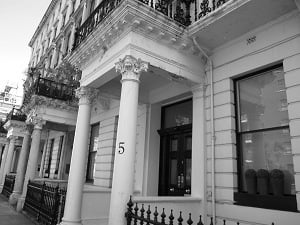 If you employ a domestic window cleaner to come to your residence to provide window cleaning services in SW7, or SW3, then you want the peace of mind to know that your property is  in safe hands.But with the multitude of window cleaning companies circulating the Internet, and with the constant barrage of window cleaners who may offer their services to you by dropping leaflets to your home, how can you ensure that the domestic window cleaner that you choose to come to clean your property in Chelsea, knightsbridge or kensington will leave you satisfied with the results?
Below is a list of some important factors that you should consider before selecting a window cleaner .
When searching for a window cleaner always look for a professional window cleaning company.You often get exactly what you pay for,at the moment there is no law against a person saying that they are a window cleaner when in reality, they are not.
How many years of experience do they have in the window cleaning industry?if they have only been operating for a short-while then it is very likely that they have not had sufficient time to master the techniques.
Read online reviews and ask for references.
Ask for a demonstration. A reputable window cleaner should  be more than happy to provide a demonstration of their workmanship.
Ask whether they are members of a government recognised trade association, such as the federation of window cleaners.
Ask for proof of insurance cover.
Ask if they can provide proof of a CRB check statement.
When you find a good, thorough, reliable, and trustworthy window cleaning company, stick with them.
Too many times today, people fall victim to making rash choices, and face the sad consequences, either feeling let down or dissatisfied with a window cleaner or window cleaning company , because of failing to do advance research. Many community forums are filled with the comments of people who have employed, what turned out to be dodgy tradesmen and have faced many dreadful experiences. By taking a little time, and by doing a due diligence homeowners can be spared, both the anguish and the fear of what to expect from their window cleaner, by looking for professional window cleaners that are fully vetted and work in the Chelsea, knightsbridge and Kensington regions of London. It is hoped that the above list will prevent you from making needless mistakes in this area.